Breathe Freely. Sleep Soundly. Live Fully.

We Can Help You…
If Snoring is Affecting Your Relationship, You Wake Up Tired, or are Seeking a CPAP Alternative
At Sleep Center of Littleton we have helped hundreds of people find the right solutions, get the quality sleep they need, and most importantly improve their overall health and well-being!
4 Easy Steps to a Restful Night's Sleep

Take The Sleep Apnea Risk Quiz
Click on the button below to complete a short online quiz to find out if you might be at risk for sleep apnea. We use common factors to understand whether you are at risk for sleep apnea and look forward to helping you find better sleep!

Request A FREE Consultation
During this consultation, we will have a conversation, provide an evaluation, and discuss your options with you. There is no cost, no pressure, and no obligation, just a great opportunity to get to know our team!

Take An At-Home Sleep Test
If you do not have a current sleep study and decide to move forward with treatment, the next step is to be tested for sleep apnea in the comfort of your own bed. Avoid the inconvenience of spending the night in a sleep testing lab in order to get treatment!

Start Your Treatment
If you're diagnosed with sleep apnea, we will work with you to find a CPAP alternative and customize a treatment plan to help you breathe better, sleep better, and feel better!
What makes us different?
We focus exclusively on sleep. Dr. Froning has committed hundreds of hours studying sleep and has earned the Diplomate status from the American Board of Dental Sleep Medicine and is also designated a Qualified Sleep Dentist from the American Academy of Dental Sleep Medicine. We are committed to providing the highest level of care and "patient-preferred" oral appliances. We also handle the processing of your medical insurance, including Medicare and TriCare!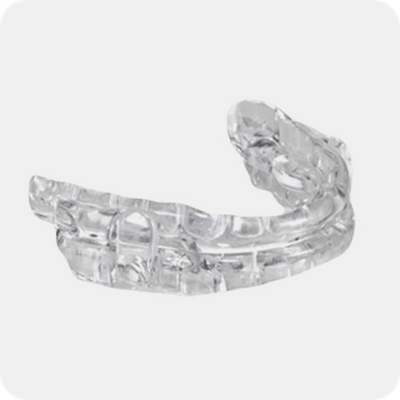 Oral Appliance Therapy
A Convenient Alternative to CPAP
No mask, no surgery. Just a Good Night's Rest.
These devices are custom-fitted by our Qualified Sleep Dentists with special expertise and training in treating sleep apnea. They fit in the mouth, similar to a retainer or mouth guard, and open your airway by moving your lower jaw and tongue forward while you sleep. Oral appliances are small, comfortable, and effective.
Insurance / Payment Options
Most medical insurance plans cover oral appliance therapy for treating sleep apnea. Our experienced team will contact your medical insurance carrier on your behalf, gather information about your plan, and then help you understand your coverage. Should you choose to move forward with treatment, we will work with your insurance company to help you obtain the maximum insurance benefits possible. For any out-of-pocket costs associated with your oral appliance therapy, we offer flexible financing options including low or no-interest payment plans. We will clearly explain all of your options and work with you to customize a payment plan that best fits your needs.

Meet the Doctor
Thomas R Froning, DDS, D.ABDSM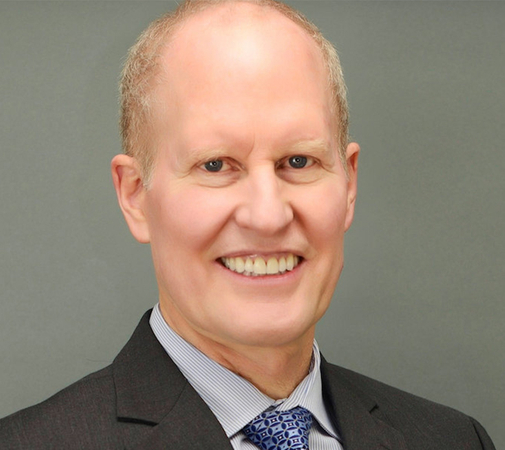 After helping hundreds of his dental patients overcome sleep-related breathing disorders, Dr. Froning decided to focus exclusively on sleep and established Sleep Center of Littleton in 2019. He earned his Qualified Dentist designation from the American Academy of Dental Sleep Medicine, and in 2020 became a Diplomate of the American Board of Dental Sleep Medicine.
Dr. Froning is a strong advocate of treating OSA through Oral Appliance therapy because of his own personal experience, "As an extremely healthy person, I was shocked when I had a heart attack 8 years ago so naturally I began researching and learned that sleep apnea is a big contributor to cardiac health. I also discovered that oral appliance therapy is a recommended treatment for cardiac care. So I started wearing the appliance and immediately felt stronger and had more energy. At that moment, I knew I wanted to treat snoring and sleep apnea so that I could improve people's overall well-being and in some cases, even save people's lives."
He and his team are committed to providing the highest level of patient care and commit to hundreds of hours of continuing education every year in order to continue exceeding national standards for successful sleep apnea and snoring treatment.
What Our Patients Are Saying

Exceptional with the attention.
"Dr. Froning and the rest of the Sleep Center of Littleton team were exceptional with the attention and information I received during all of the appointments. I have experienced great benefits with the device and am getting better quality of sleep and decreased episodes of waking up at night."
- Gabriela Guzman

Ten out of ten stars!
"The people (Dr Froning, Alicia, Sarah, Lamar) are all outstanding! It is always a pleasure to see them or talk on the phone. I will HIGHLY recommend The Sleep Center to anyone thinking of going there. Ten out of ten stars!"
- Barb Loux

The team here was amazing.
"The team here was amazing, I'm so glad I got this device, Lamar was so helpful with everything and explained everything very well,I would definitely recommend them, this device saved my life."
- Jose Luna
Dr. Froning feels so strongly that knowledge and action can improve lives and even save them that he is offering a no-cost, one-on-one, 30-minute consultation on sleep breathing disorders. Whether it's snoring, daytime sleepiness, headaches, difficulty concentrating, difficulty staying asleep, dry mouth or CPAP intolerance, you can make sure you are not at risk for this very treatable, potentially life-threatening condition. If you are experiencing any of these conditions, we encourage you to schedule a complimentary consultation today and allow us to guide you toward a CPAP alternative that works!
Ready to get started? Schedule your complimentary consultation today!