Oral Appliance Therapy
Sleep apnea often responds to oral appliance therapy, which is a CPAP alternative that prevents the conditions that cause airway blockage by holding the tongue or jaw in a forward position, keeping the soft tissues at the back of the throat out of the vicinity of the airway. The appliance feels similar to a mouthguard and is quite comfortable, which is why many patients prefer this treatment method over a Continuous Positive Airway Pressure (CPAP) mask that forces air into the airway to keep it open.
If you are experiencing symptoms of sleep apnea, call our office to schedule an evaluation. We can offer you an effective treatment to eliminate your symptoms and reduce the health risks that have been linked to sleep apnea.
No noise from machines or in-mask breathing

Easy to clean

Small and portable

Convenient for travel

No electricity required

Comfortable and easy to use

Reduce or prevent bruxism (grinding)

No hoses to get tangled in during sleep

No mask to cause skin irritations

No feelings of claustrophobia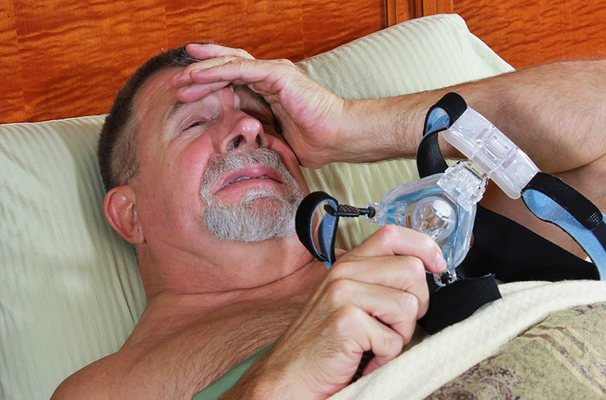 Learn Why CPAP Sometimes Fails
CPAP not working?
You're not alone. Approximately 83% of CPAP patients quit or are inconsistent in their therapy.
When a patient cannot tolerate CPAP, they neglect to use it. This non-compliance is referred to as CPAP intolerance or CPAP failure.
CPAP failure is often caused by issues outside of your control:
Seasonal allergies or ongoing congestion

Nasal, sinus, or upper palate issues (such as a deviated septum)

Skin irritation on face

Nasal irritation, dryness, or bleeding

Claustrophobia or sensation of suffocation

Respiratory infections

Abdominal bloating & gas

Machine disturbs patient's or partner's sleep
These and other issues make CPAP failure common for many obstructive sleep apnea sufferers.
CPAP vs. Oral Appliance
CPAP and oral appliance therapy differ in significant ways. The CPAP mask forces air into the airway in order to keep it open. An oral appliance adjusts the positioning of the jaw or tongue to reduce the likelihood of an airway obstruction during sleep. The CPAP covers a sizable portion of the patient's face and can make them feel uncomfortable or even claustrophobic, while an oral appliance is worn inside of the patient's mouth and is much more tolerable. The CPAP device is also inconvenient for travel, while an oral appliance can be easily stowed into a patient's luggage.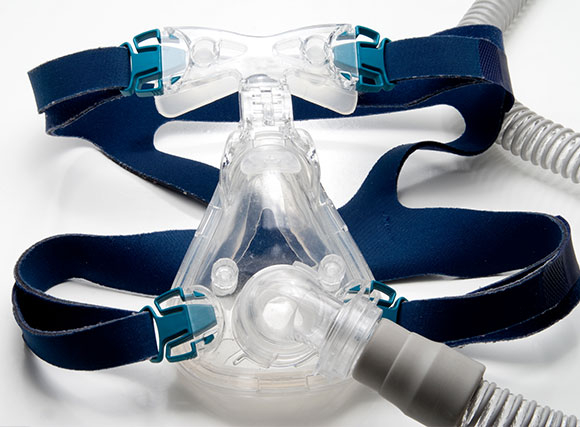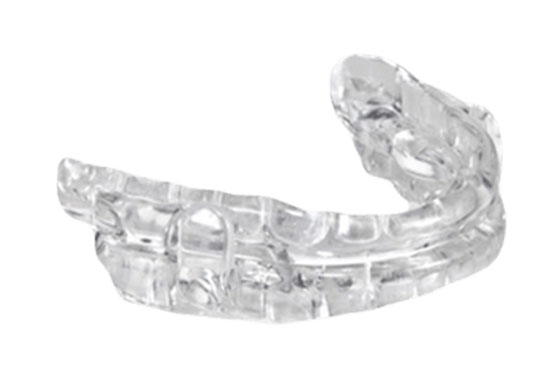 Hate traveling with CPAP?
Added Stress
Whether it's for vacation or work, travel can be stressful. Traveling with a CPAP machine is an added inconvenience due to the additional weight of the machine. Of course, getting through security checkpoints and ensuring that the machine is not damaged in transit can make traveling with a CPAP frustrating and overwhelming.
Added Challenges
Once you arrive at your destination, you'll need to find distilled or deionized water for your humidifier, then hope there's an electrical outlet close to your bed. If traveling internationally, you'll need the correct adapter in order to actually power a CPAP machine.
Added Failure
Traveling during inclement weather or to remote surroundings can lead to problems with power reliability, which can prevent your CPAP from working at all. These scenarios require you to choose between carrying a backup battery or going without your treatment which can contribute to higher failure or non-compliance rates.
What's the process? 3 Simple Steps to Get Started

Consultation
Come in for a free consultation, together we'll determine if this is the right option for you. If it is, we'll coordinate with your insurance company for coverage. We ask important questions about your current sleeping habits that are commonly associated with Sleep Apnea. We will also cover an at-home sleep study with you at this time.

Home Sleep Test & Eval from Board certified sleep physician
The sleep test is a simple at-home procedure you will coordinate with us. This test gives us the information needed to best assist you with sleep apnea. After the test, we will review the results and discuss the custom appliance.

Custom fit for Oral appliance
Every device we make is custom-fitted to your needs. Based on all of your information, we will customize the oral appliance just for you. Time to enjoy a good night's rest without the need for masks, hoses, and expensive machines!
What Our Patients Are Saying

Exceptional with the attention.
"Dr. Froning and the rest of the Sleep Center of Littleton team were exceptional with the attention and information I received during all of the appointments. I have experienced great benefits with the device and am getting better quality of sleep and decreased episodes of waking up at night."
- Gabriela Guzman

Ten out of ten stars!
"The people (Dr Froning, Alicia, Sarah, Lamar) are all outstanding! It is always a pleasure to see them or talk on the phone. I will HIGHLY recommend The Sleep Center to anyone thinking of going there. Ten out of ten stars!"
- Barb Loux

The team here was amazing.
"The team here was amazing, I'm so glad I got this device, Lamar was so helpful with everything and explained everything very well,I would definitely recommend them, this device saved my life."
- Jose Luna
Ready to get started? Schedule your complimentary consultation today.